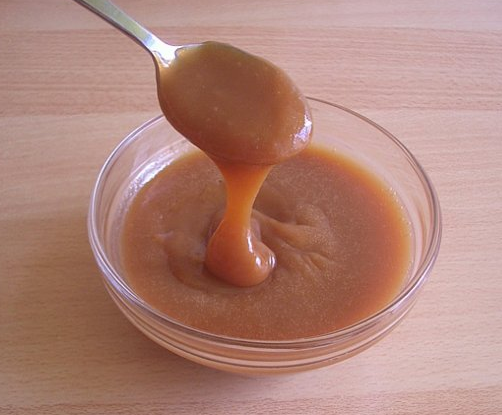 Directions
1In a large pot, bring milk to a boil over medium-high heat.
2Remove from the heat and sieve through the cheesecloth.
3Return to the pan.
4Cut vanilla bean in half and pour the seeds into the milk.
5Stir the sugar and place the pan over medium high heat, stirring constantly until the sugar is dissolved.
6Like the milk mixture begins to boil, stir in the soda.
7Reduce the heat to medium, with continuous stirring until the mixture thickens.
8If the mixture is light brown in color, remove the pan from the heat.
9Put the pan in an ice bath and stir constantly until dulce de leche is cold.
10To store in an air-tight container in a refrigerator.
11Pour the mixture into sterile jars, and refrigerate.