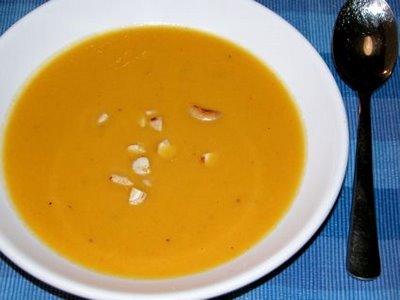 Directions
1Fry in butter: ui, garlic, celery and onion, until soft.
2Add broth to pot, broth or water and bring to the boil.
3Add the carrots and potatoes there.
4Add salt and pepper to taste.
5Then the parsley leaves.
6Reduce heat and cook until the vegetables are soft.
7Allow to cool and crush together with cream soup with the aid of a blender.
8Add milk seasoned with salt and pepper to taste.
Ingredients
½ kilo of carrots, peeled and sliced
1 medium potato, peeled and sliced
3 stalks green onions (without roots or tips), ground beef
2 tablespoons chopped parsley leaves, or to taste
1 cup of broth or stock (in this case, chicken or herb are), of water