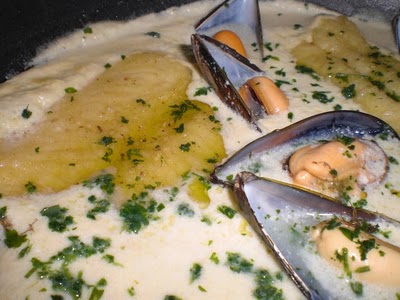 Directions
1Chop the lettuce and mix with the mussels and a bit of its marinade.
2Boil a few slices of monkfish, about five minutes,, long enough
3so they are ready. Cook the shrimp in the same monkfish water.
4Place the salad and mussels in a bowl, put next to the shrimp and monkfish slices.
5Garnish with mayonnaise.