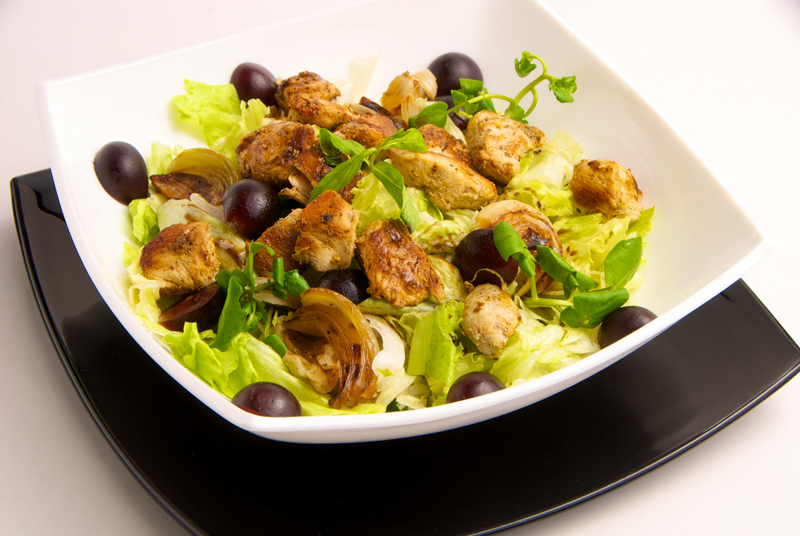 Directions
1Cut the chicken breasts into large fillets and cook in salted water.
2Remove and allow to cool slightly.
3Wash and clean the zucchini and then cut into pieces.
4Wash and cut the grapes in half.
5Boil the vinegar and potato starch under vigorous stirring.
6Cut the chicken breasts into medium-sized pieces.
7Mix the chicken with herbs, zucchini and grapes.