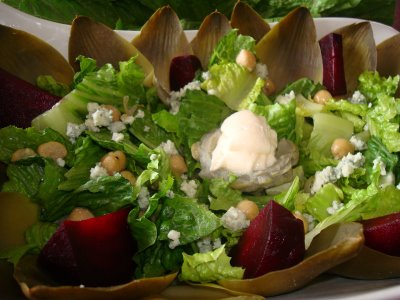 Directions
Salad
1Reinig the body sla, divide into small pieces, cut the crab sticks into strips, peel shrimp and artichokes of the drain well.
Vinaigrette
11 tablespoon vinegar, 3 tablespoons oil, that is, the ratio for the amount of the salad.
2Put the vinegar in a bowl and season to taste. Put the peeled and chopped walnuts and hazelnuts there.
3Stir well and pour over the salad.