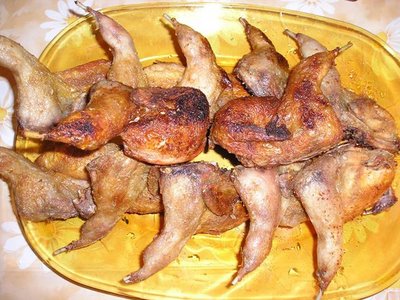 Directions
1Cook the quail spiced with whole garlic cloves until golden.
2Bake the bread slice in the rest of the oil and crush it into the mortar with the garlic.
3Stir in the vinegar mixture and then toss it in the pan, turn down the heat.
4We let the vinegar evaporate and add little to obtain a half glass of water to form a little sauce.
5Serve the quails, placed above the ensuing garlic and sprinkled with chopped parsley.