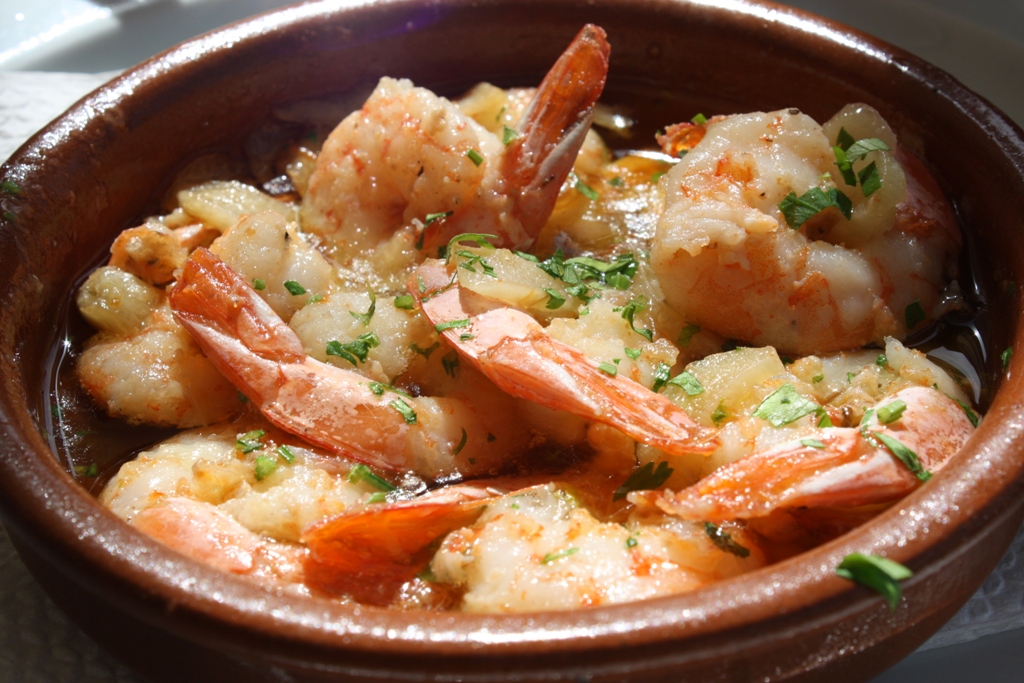 Directions
1Put in a small bowl, a portion of the chopped garlic with 3-4 tablespoons olive oil.
2Do this the peeled shrimp and let marinate for 15-20 minutes in the covered bowl.
3In a small frying pan: heat enough olive oil for all shrimp.
4Once the oil is very hot, add the garlic, salt and pepper.
5Cooking for 30 - 60 seconds.
6Add the shrimp and chili pepper.
7Boiling 3-4 minutes until the shrimp are cooked.
8Serve the shrimp in the hot sizzling oil with bread for dipping in the oil.