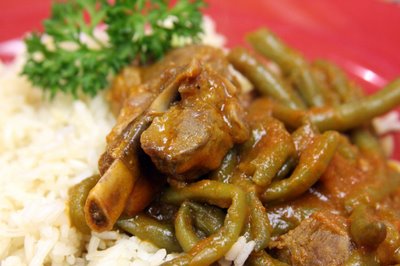 Directions
1Wash and cut beans.
2Melt the butter in a pan and fry the onion and garlic gently.
3Add lamb and cook on all sides.
4Add tomatoes, salt, pepper and green beans.
5Cover with hot water halfway and simmer for 1 (1 / 2) hours until lamb is tender and the sauce has thickened.