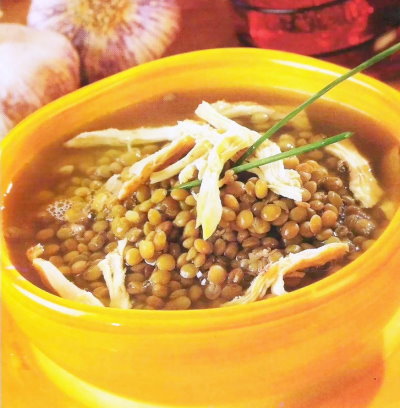 Directions
1In a large pot, we do the oil and fry onion, garlic, celery, pepper and carrot until soft.
2Add the tomatoes and pork and cook for a few minutes.
3Put the lentils there and pour enough water to cover them.
4Add salt and pepper and bay leaf.
5Bring the soup to a boil, reduce heat and cook until soft.
6If necessary, add more water.
7The lentil soup is eaten as an appetizer accompanied by rice or corn or wheat bread, room, avocado, etc..
Ingredients
2 tomatoes peeled and seeded, chopped or liquid
Chop into small pieces baked in advance, of spec of ham, diced, to taste