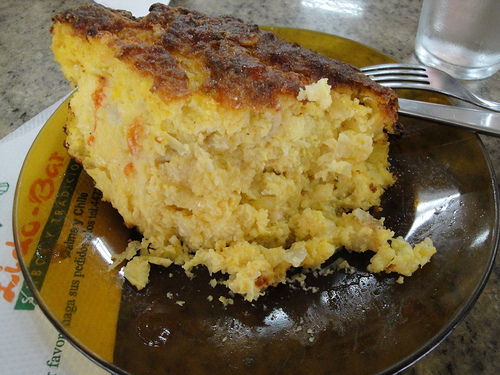 Directions
1In a small saucepan warm, doing the oil in.
2Add the onions, let them fry for a few minutes.
3Then add the milk and let it cook for about eight minutes.
4Add the cheese, (cut into very thin slices)​​, then the beaten eggs and grated corn kernels.
5Season with salt and pepper. This dough is fairly fluid.
6Put this mixture in a greased pan and bring it to a 250 º preheated oven, until golden on the top.
7Let it stand for five minutes before serving.