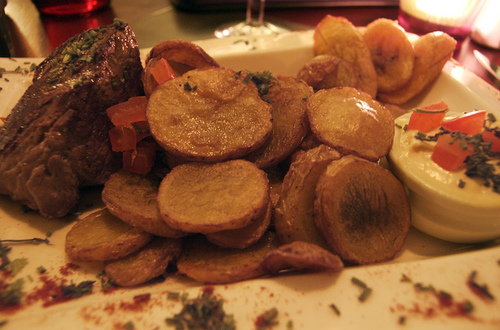 Directions
1Spices meat with salt, pepper, citroen, onion and garlic.
2Let stand for 15 up to 20 minutes to flavor.
3Heat a pan with some oil.
4If they are hot, put to cook the meat in it, turning until golden brown.
5This dish is usually served with white rice and fried plantain slices.