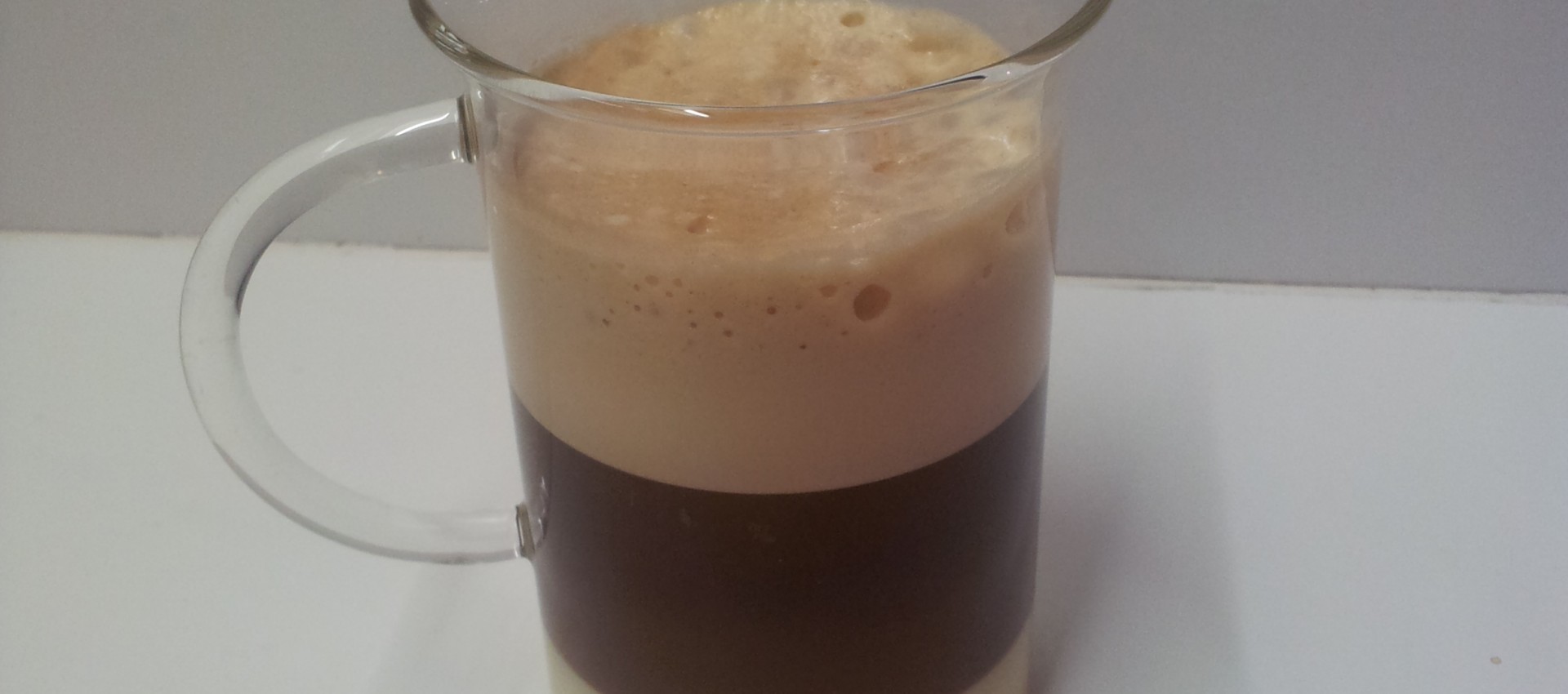 Directions
1Pour a layer of condensed milk 2 cm in the glass.
2Then pour gently with the help of a spoon 2 cups of espresso coffee on the condensed milk.
3Do 4 ice cubes in the blender with the remaining coffee.
4Blend until it is foamy.
5Pour this mixture over the espresso layer.