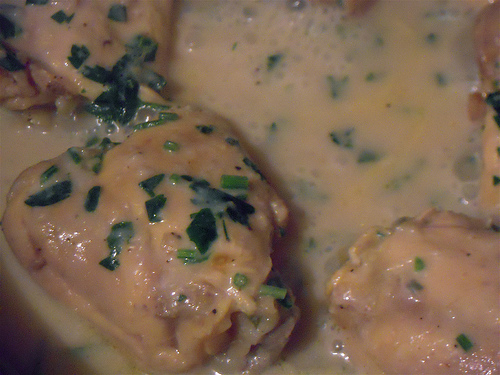 Directions
1Chop the chicken in half and place in a small pot, such as those used to cook rice.
2Chop the onion and garlic and fry in a skillet with olive oil.
3Add the chicken and season with pepper, nutmeg, salt and oregano.
4Cover and turn to come back after two minutes and cover for two minutes.
5Later addition of wine and water with the cornstarch (or wheat if you do not have cornstarch) and pour over the chicken, Do not cover for two minutes.
6Cover the sauce and the chicken pieces back for two minutes.
7Serve with rice or mashed potatoes and vegetables.
8enjoy your meal.