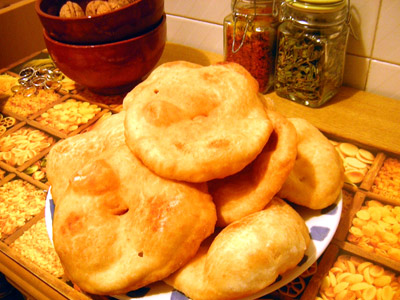 Directions
1Put these ingredients in a bowl: flower, pinch of salt, egg yolks, sugar, milk and baking powder.
2Mix well and form a little soft dough.
3Meanwhile, whisk the egg whites until stiff and then do with the dough
4Cut the apple into slices of, something coarse, mixed with the previous preparation and bake in oil, lifting of a slice of apple in a part of the mass.
5Put them in a bowl and sprinkle with icing sugar.