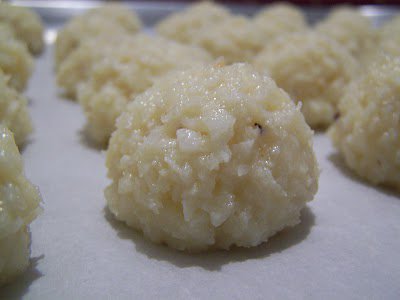 Directions
1In a small saucepan, fry the coconut and sugar on medium-high heat until the water has evaporated and the coconut begins to thicken.
2Add the teaspoon vanilla syrup, reduce the temperature of the heat and stir regularly to prevent that it begins to cake on the bottom of the pot. The mixture should be light, but dry enough.
3Pour small portions, round on greaseproof paper.
4Let cool.