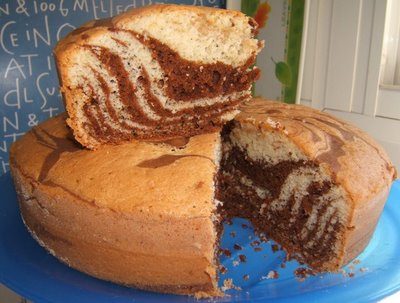 Directions
1Beat the eggs and sugar together until they are white and doubled size. Add the milk and the oil and mix.
2We then make flour and yeast with it.
3Mix until well blended, and divided into two parts.
4On 1 part we add the cocoa and 2 tablespoons flour there.
5We grease the baking pan with oil and do about flower.
6We take the parts and in the center we do 3 tablespoons white mass.
7We wait until it has doubled, we'll add three tablespoons of chocolate to the masses.
8We put the oven on 180 º and bake for 40 up to 45 minutes.