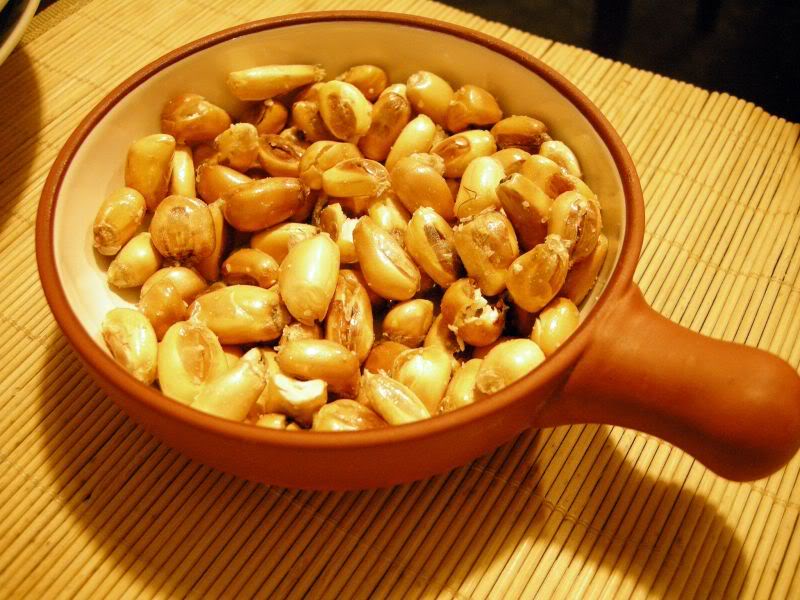 Directions
1Heat the oil in a large, heavy-bottomed skillet over medium heat.
2Add the chulpe and mix coat with the oil.
3Cover the pan and cook as you would for popcorn, Shake the pan from time to time not to let the pellets burn.
4The seeds will start popping (without turning inside out, like popcorn) and will get a golden brown color after a time.
5They are ready when it pops decreases, just about 10 minutes.
6Mix the Cancha with salt to taste and serve warm or at room temperature.