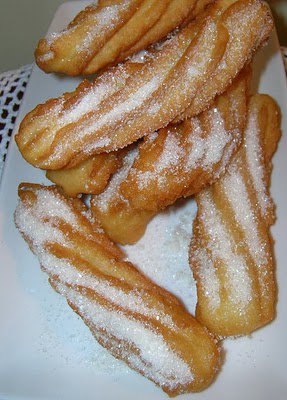 Directions
1Place the water, oil or butter and salt into the pot until it starts to boil, without removing from the heat.
2Add the flour, stir quickly and constantly with a wooden spoon, until it becomes a hard mass.
3Remove from heat and let cool slightly.
4Place the dough in a device that makes churros or by means of a piping bag with matching cup.
5Fry in very hot oil: churros are not long, So cut in time before going into the basket.
6If desired,, sprinkle with sugar, eaten with honey or with a sauce of your choice.