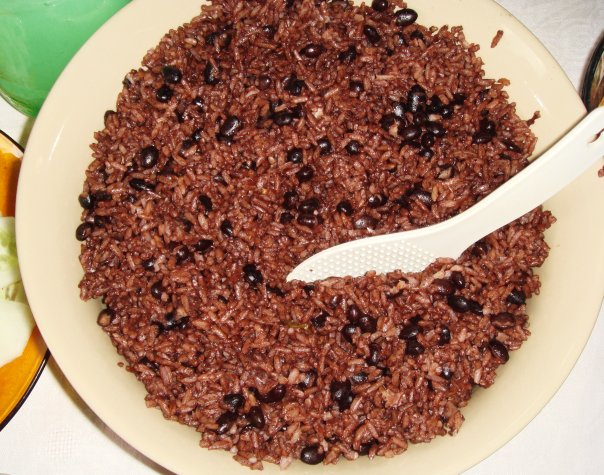 Directions
1Was preselected black beans and reduce heat in a pressure cooker with water covering all beans.
2Place the pressure valve and let it 30 minutes as cooking.
3Let cool and remove the lid of the pot and make sure it is cooked.
4Remove the broth and set aside.
5Put to cool the beans soft.
6Place in a saucepan the onion, minced garlic, peppers into thin slices, oregano and olive oil to fry.
7Fry the onions until golden brown.
8Add broth, beans, cereals, rice crops, bay leaf and salt and cover.
9Bring to medium heat until the rice begins to boil.
10Stirring to prevent sticking and cook over very low heat until the rice is completely dry.
11This drying process can 10 up to 15 last minute.
12Stir again.
13Remove from heat and let cool before serving.