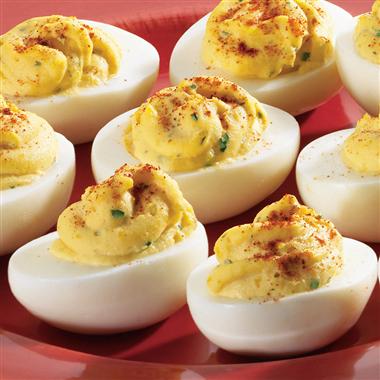 Directions
1Put the eggs in a saucepan and cover with cold water.
2Bring to a boil and boil for ten minutes.
3Remove from heat and let cold water run over the eggs.
4Remove the shell of eggs, and cut in half.
5Remove yolks on a plate.
6Mash with a fork and add mayonnaise, pepersaus, pepper, butter, ui sap, salt.
7Mixture should contain the consistency of a thick paste.
8Let rest for a few hours.
9Serve garnished with sliced ​​olives or parsley.