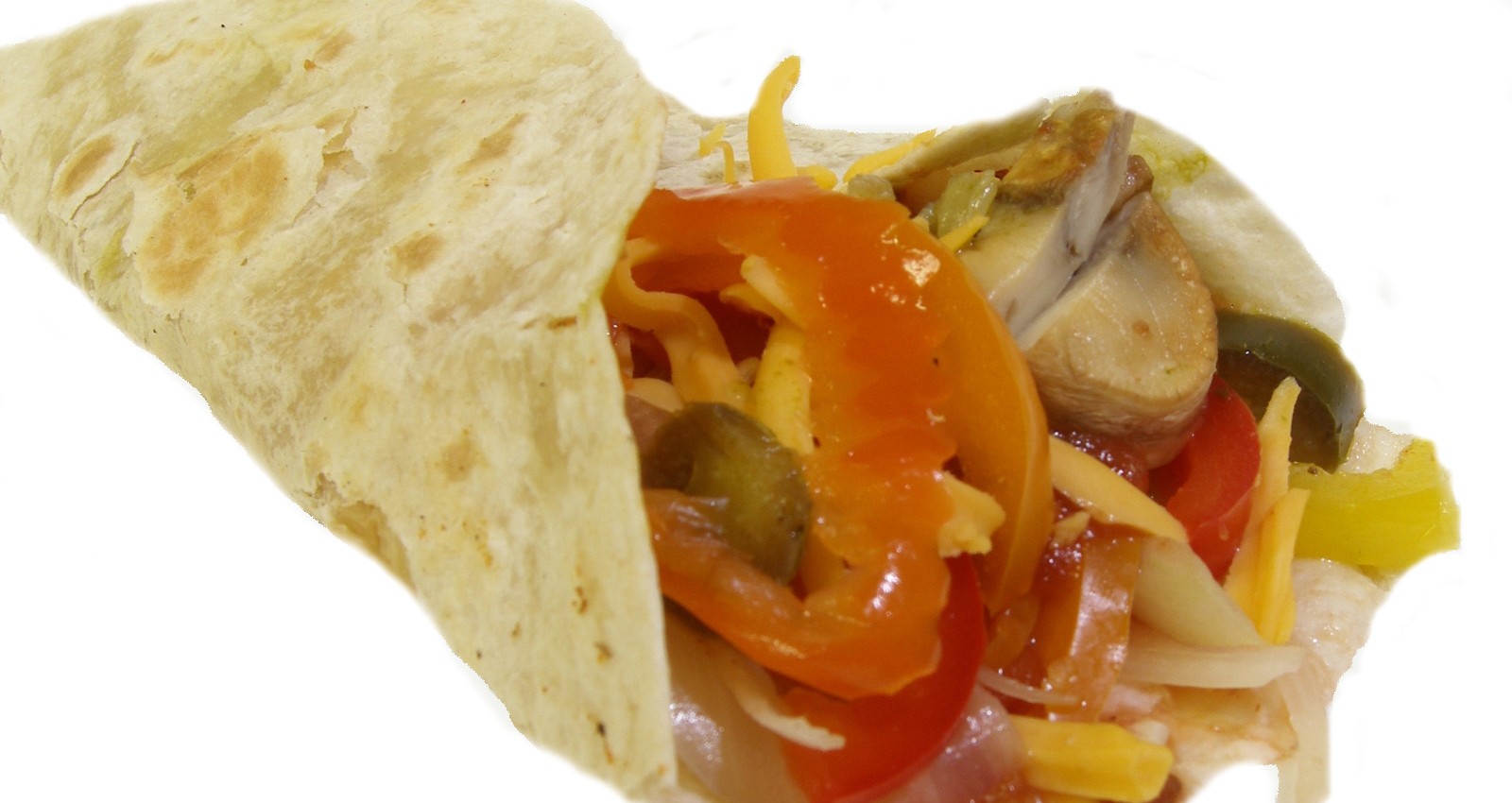 Directions
1Cut the peppers and the onion into pieces.
2Heat a little olive oil in the pan.
3Wash the chicken under running water and cut the chicken into small pieces.
4Fry the onion lightly in the pan.
5Put the pieces of chicken in the pan then.
6Then add salt, pepper, cumin and other spices spicy (paprika strong - chili pepper - cayenne pepper - ...) to.
7When the chicken pieces are well cooked you can add the sliced ​​peppers.
8Let this mixture a moment together baking, but not too long so that the pepper is not too soft.
9Meanwhile, heat the tortillas in the pan. (may also be in the microwave - but is more comfortable in the pan)
10Turn off the heat of the meat.
Bereiding van de fajita: - Take a tortilla wrap and about grease a dash of sour cream. Lay then leaf lettuce. Then do it the meat mixture and sauce.
1Fold the wrap neatly close: sides close to the center pleats.
2Bottom of wrap close folds.