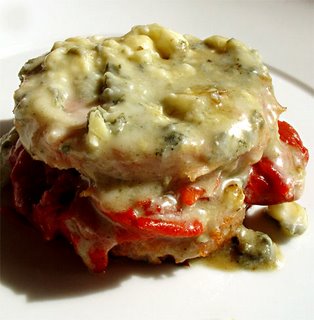 Directions
1Fry the pork loin with some oil in a pan. When you're done, remove and set aside.
2Fry the onion into thin slices, together with some oil and sugar.
3Grate some bread slices and pour some oil on them.
4Put the meat on top, then the onion and finally cover with a slice of melting cheese.
5Leg of toast in oven tot gratin.
6Serve it hot.