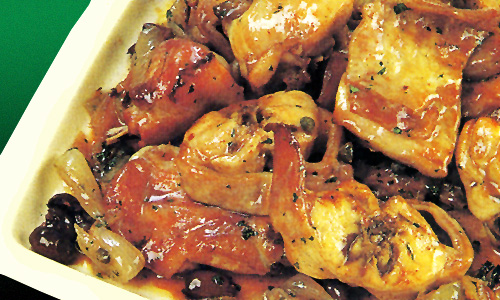 Directions
1Place the oil in the pan in rabbit, tomatoes, peeled garlic, carrots, and a dash of oil.
2Sauté until golden brown, then pour the brandy.
3When it is evaporated. Put a tablespoon of water, broth, thyme and chopped pitted olives there.
4Cook until the sauce reduces. Herbs and then serve.