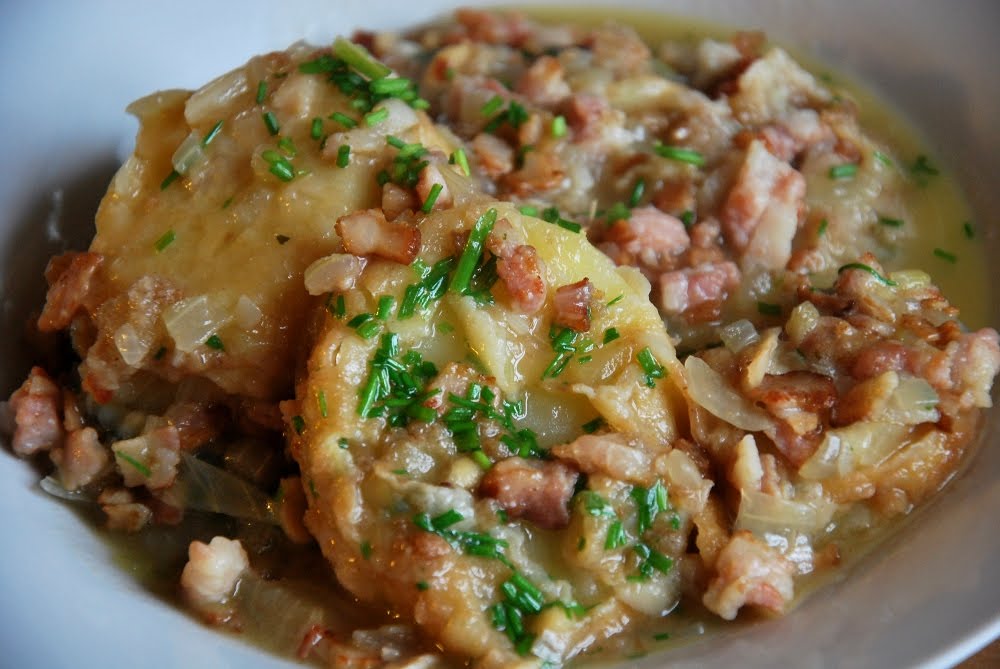 Directions
1Cut the potatoes with a diameter of about 5 cm.
2Let them cook briefly in salted water, do not let them fall apart.
3Arrange them in a roasting pan then.
4Sprinkle with freshly ground pepper, and put a little butter on each. Try to cover as much as possible.
5Bake in the oven brown.