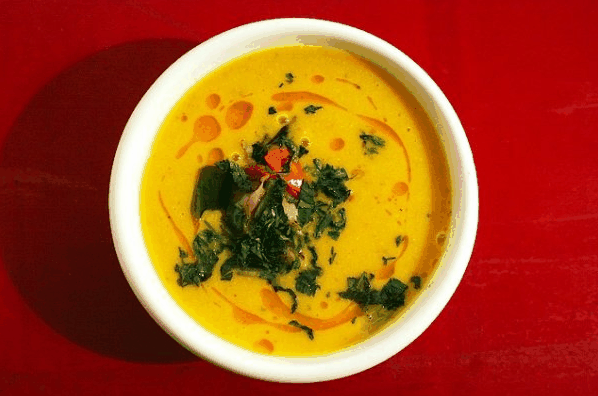 Directions
1Heat the oil in a saucepan over medium heat until hot.
2Add the garlic and stir until golden brown, just about 1 minute.
3Add the tomato, peanut butter, cayenne pepper and 1 / 4 cup of broth and stir until smooth.
4Add the remaining 3 3 / 4 cups broth and cook, coated, stirring occasionally, for about ten minutes.
5Let the soup, uncovered, continue cooking for about 10 minutes, or until the oil floats on the surface.