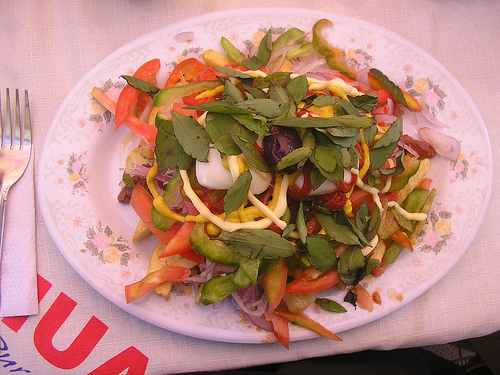 Directions
1Chop everything finely.
2Cooking meat in a pan over low heat.
3Add the chopped onion and tomato and garlic then, pepper, cumin and salt.
4Once you have a good taste have put the green pepper and red locoto there to color.
5Put some beer with it.
6In another pan fry the potatoes until golden brown.
7Put the dish on a bed of lettuce, put the potatoes and add the rest of the preparation to be on top and add a little juice.
8The decorations are very important: slices of boiled eggs and sliced ​​tomatoes have a little mustard mayonnaise and ketchup.