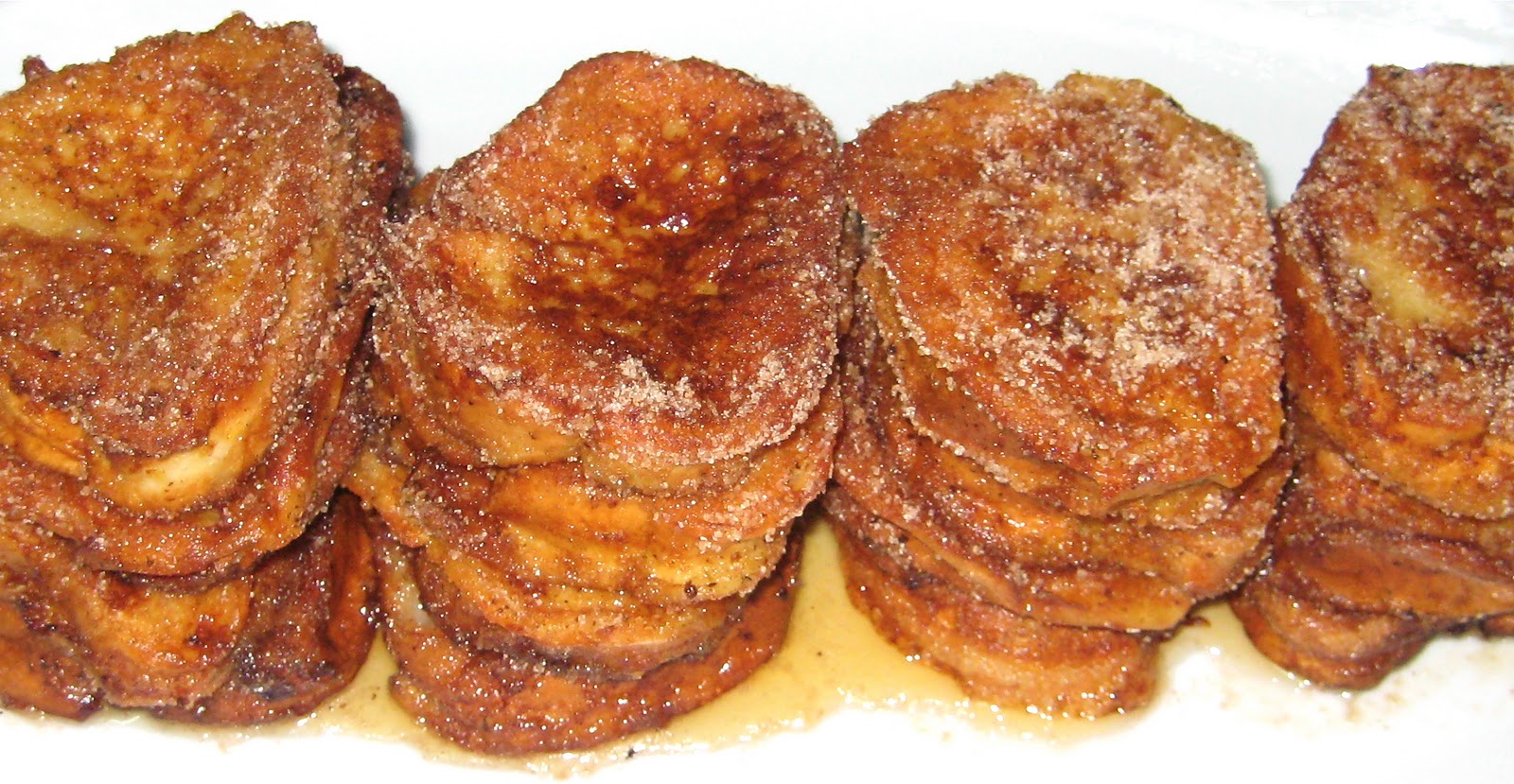 Directions
1Cut the French bread in 1 inch thick slices.
2Mix the eggs and milk together in a shallow dish. At the same time heat the butter in the pan.
3Dip the slices into the eggy-milky mix. Allow the bread to soak in the mass.
4Add your soaked bread slices in the frying pan and fry on both sides until they have a nice golden brown color.
5Roll the slices in plenty of sugar.
6Sprinkle about another cinnamon and serve. If they are hot, they are the best.