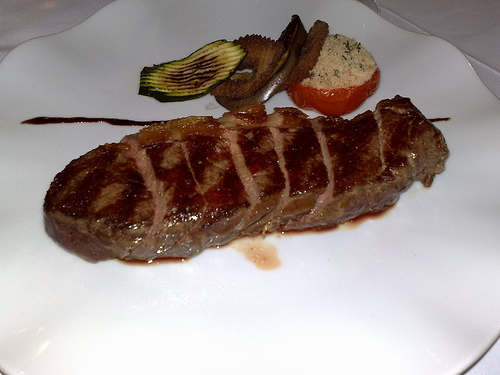 Directions
1In a large deep pan pour oil and fry the meat over medium-high.
2Remove later if it is fried.
3In the same pan fry the onion and garlic and cook until both are soft and transparent.
4Add beef, beer, both meat and diced pepper.
5Simmer over medium heat until the meat is cooked properly.
6Remove and let cool.
7Cut the steaks 1,5 cm.
8Add to the sauce and add 1 / 2 cup of warm water and salt.
9Before serving, heat over medium heat. Place in a deep dish and cover with the sauce.