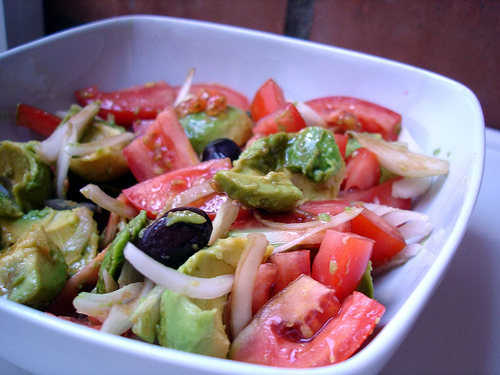 Directions
1Remove the flesh of the avocado and cut into cubes not very big.
2Peel the cucumber, cut in length and with a spoon or the tip of a knife deprive the center of the seeds, also cut into pieces.
3Peel the tomatoes and remove seeds and then cut into pieces.
4Place the chopped vegetables in a bowl.
5Mix the vinegar, oil, salt and pepper to taste.
6Pour over the vegetables and mix well.