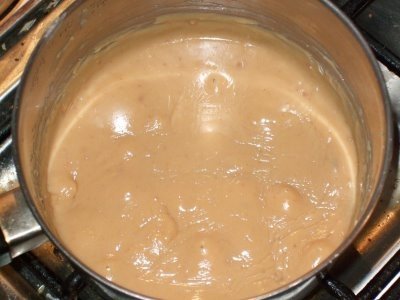 Directions
1Heat the milk in a large saucepan, preferably copper.
2If it's warm enough, add the remaining ingredients and cook to boil.
3From here, stirring constantly without touching the edges of the pan, so it does not sweet, until it thickens.
4If everything neatly from the bottom of the pan is, remove the pan from the heat.
5Then equal to.