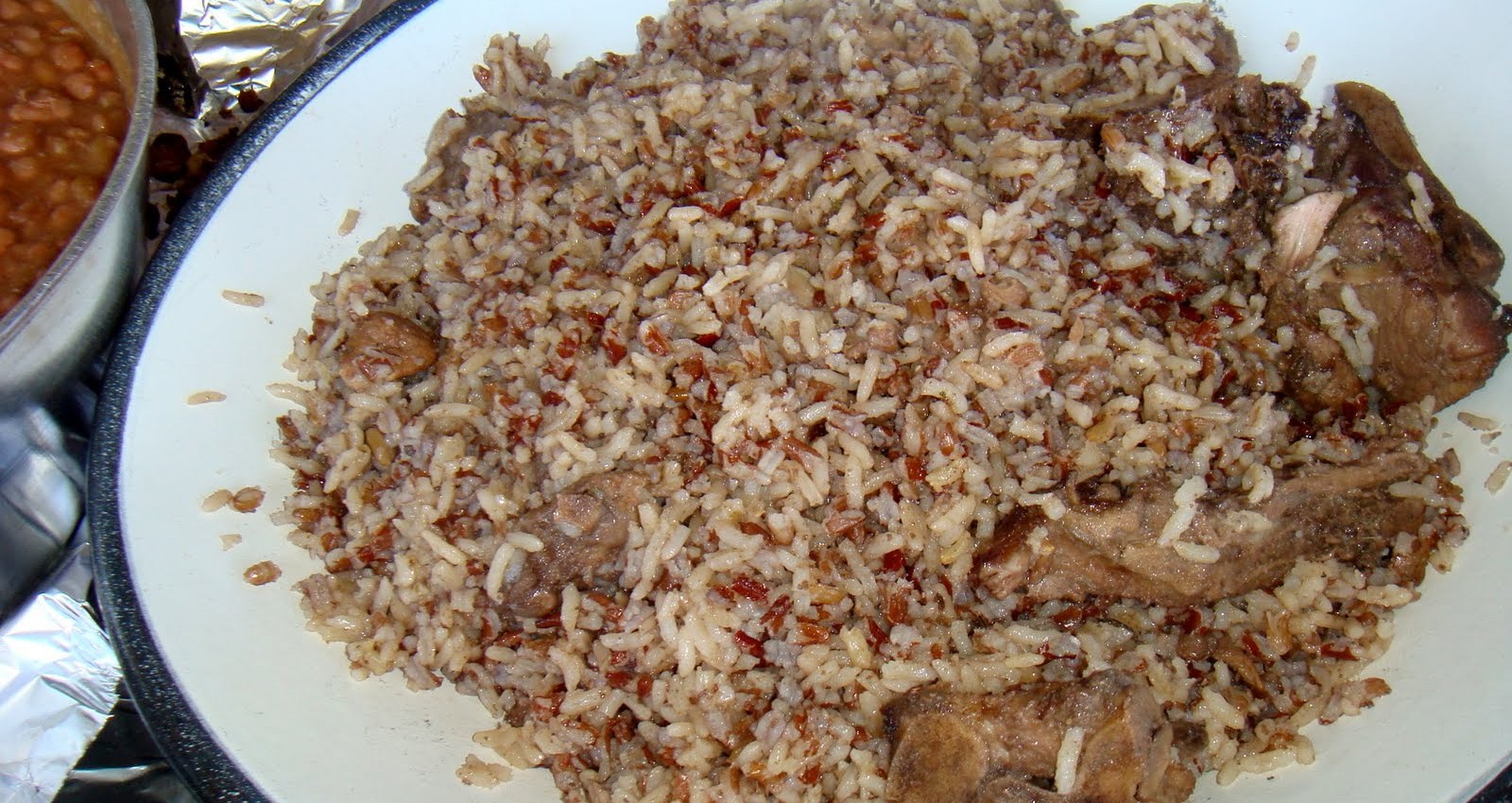 Directions
1In a medium saucepan, heat two tablespoons of olive oil and brown the meat.
2To 2 minutes, add the vegetables and let it all simmer together for about 5 minutes.
3Next, add the rice and herbs with a wooden spoon.
4Allow the rice to be cooked a little, stirring occasionally for 5 minutes.
5Add enough broth to the rice to cook the rice over low heat.
6Stir occasionally so that the rice does not stick to the bottom of the pan.
7If the liquid starts to evaporate, taste of a grain of rice, it is still crispy? If it is not soft, keep adding beef broth to the pot until the rice is soft with a porridge-like consistency.
8Serve hot with a slice of lime and hot sauce.
Ingredients
300 g carne de sol (or beef with salt), diced
3-4 hot peppers (sweet pepper, if not available, Take a chili pepper and chopped)
1 teaspoon paprika (of achuete of paprika)