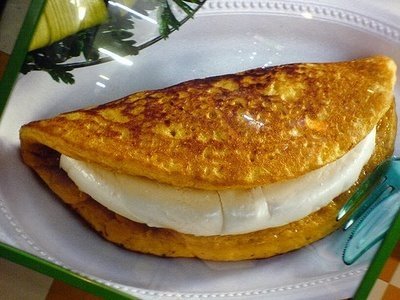 Directions
1Blend or mix the ingredients for the mixture for 5 up to 10 minutes.
2Take a ladle to pour a spoonful of the mixture on a hot greased griddle or skillet.
3Cook over medium heat. Turn carefully with a broad blade.
4The cachapas are often eaten with butter and served with cheese.
Ingredients
In Front Of 5 cachapas about 15 cm. diameter:
2 cans of approximately 15,25 gram for (432 grams each) canned corn in whole grains, well drained
1 / 4 up to 1 / 2 teaspoon salt (to taste)