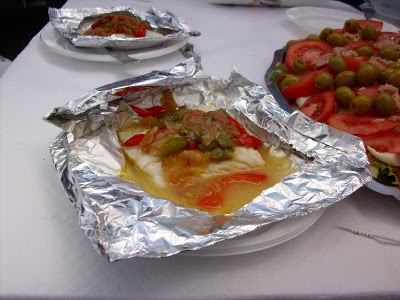 Directions
1Desalted cod during 48 hour with water, refresh occasionally (four times).
2Bring water to the boil and cook the cod and when it starts to boil remove the pan from the heat.
3Fry the chopped onion, chopped garlic and the chopped tomatoes.
4If the sauce is ready, Add the chorizo ​​and pepper slices and baked bread to, we make it wet with a few tablespoons of water cod, let cook a few minutes, spices and let it stand until it is as a kind of sauce puree.
5We take the cod out of the water, do it in the breadcrumbs and fry in a skillet.
6In a bowl, we do a layer of sauce and then showing the cod we cover with remaining sauce. Put the peppers into strips on top, sprinkle with breadcrumbs and parsley, put it in the oven for a few minutes.