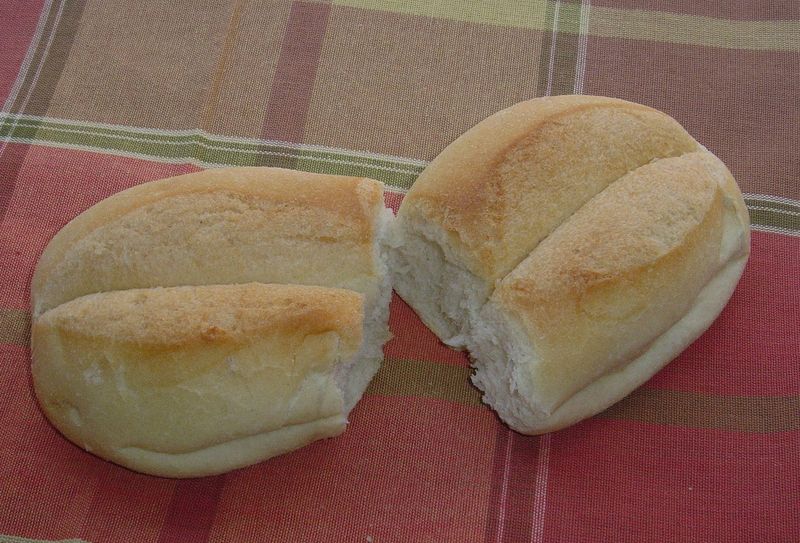 Directions
1Put the flour in a bowl.
2Take a drain in the middle of the flower and pour the remaining ingredients and hot water.
3Mix to a soft dough, Let stand for an hour.
4Knead and let stand for another hour.
5Shape the loaves as a French baguette and let it rest.
6Make a few slits in the top with a sharp knife and bake for 20 minutes at about 220 º C in de oven.