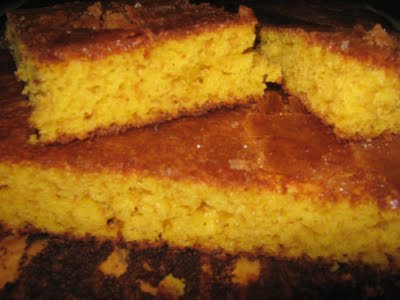 Directions
1Preheat the oven to 175 degrees.
2Grease and flour a round cake pan in approximately 23 centimeter diameter.
3Wash the pumpkin, remove seeds and inner fibers with a spoon.
4Cut into small pieces and put to the boil in water until it is sufficiently soft.
5Drain well and let cool. Discard peel.
6Grind the pumpkin puree until smooth.
7Mix the pumpkin puree well with milk.
8Add butter and sugar.
9Then add vanilla, pumpkin and milk mixture.
10Gently Put the flour, salt, and baking powder in the mixture.
11Finally, add the raisins with flour or flour in the mix.
12Pour the batter into the prepared pan, Return to the oven (on the middle rack) and cook until browned, 35 up to 45 minutes, or until a toothpick may be pierced in the center comes out clean and.
13Let cool to get something out of the pan.