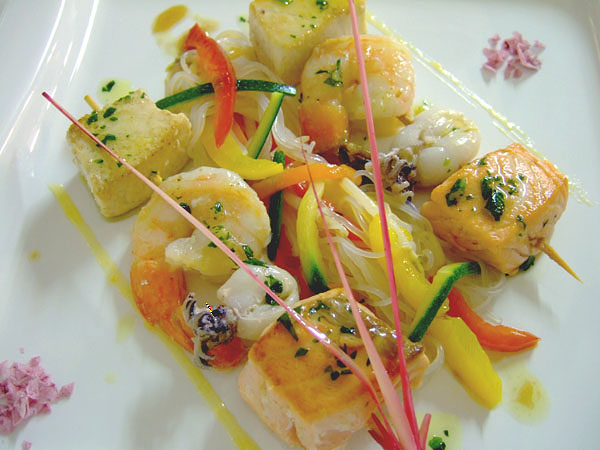 Directions
1Raw shrimp on a skewer place, peeled and deveined, with cubes of approximately 5 cm. side, swordfish or salmon. Spices.
2For the paste: garlic and parsley cut small, then mix with olive oil and bread crumbs, salt and freshly ground black pepper, so as to obtain a sticky paste.
3Applying this paste over the skewers.
4The skewers on the grill (charcoal or firewood) or put on an iron plate, drizzled with olive oil.