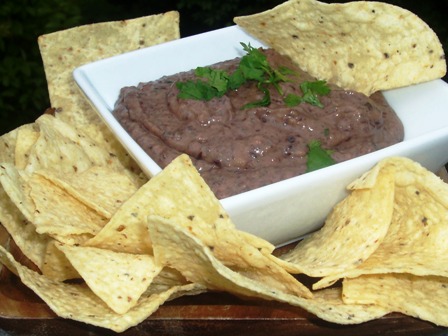 Directions
1In a medium skillet, heat the oil and add onion and cook glassy, just about 5 minutes.
2Add the green chillies, chilipoeder, cumin and coriander and stir about 2 minutes.
3Mix the beans and pepper sauce, stir until hot.
4Let the mixture cool, then add cheese, cover a chill until ready to serve.
5To serve, Spoon salad on tortilla chips.
Ingredients
1 teaspoon ancho or other mild crushed chili
1 / 4 teaspoon ground coriander
1 / 4 teaspoon hot pepper sauce
1 / 2 cup firmly packed shredded cheddar cheese