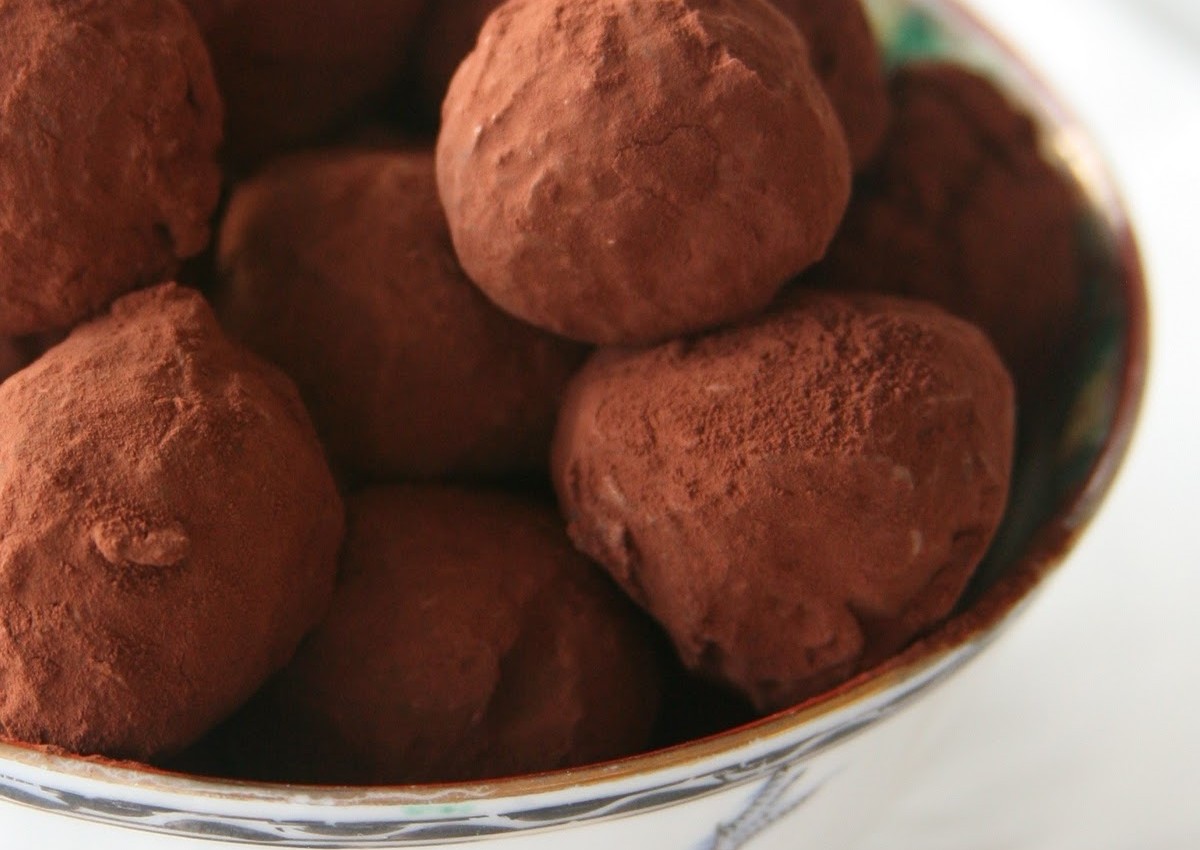 Directions
1Ancho chili mix, cinnamon, cayenne pepper, cream and salt together.
2Bring to a boil over 2 uur one of dek.
3Cut the Valrhona dark bitter chocolate into small pieces.
4Bring the mixture back to a boil and add the chopped chocolate pieces there. Mix until the mixture is smooth.
5Pour the mixture into a pot and place in the fridge for a while.
6Take a small spoon, scoop the pot about 50 equally large balls ganache.
7Roll the balls smooth with your hands.
8Mix cocoa powder and ancho chili powder in a small bowl. Role ganache balls in the cocoa and chili mixture.