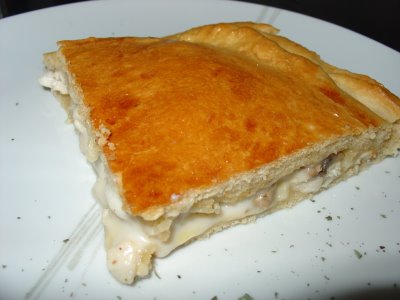 Directions
1Put enough water to the boil with a little olive oil, salt, pepper and bay.
2Boil the whole chicken breasts for five minutes.
3Prepare a bechamel sauce and mix it with the sliced ​​chicken breasts.
4Let cool, so that the remaining bechamel hardens.
5Then we beat an egg in a bowl and we do breadcrumbs in another bowl.
6We do the chicken breasts with bechamel first in the bowl with egg and then into the bowl with breadcrumbs.
7Heat the pan with olive oil and fry the chicken breasts.