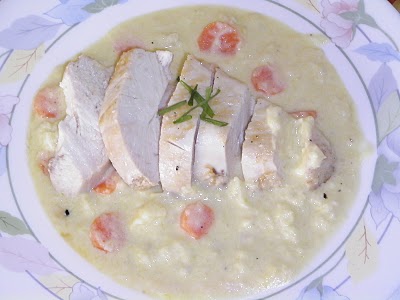 Directions
1We heat oil and start frying the leeks until they are cooked.
2Then we add the potato and then the chicken breast.
3These herbs we with salt and pepper.
4We add little by little brandy and let it evaporate.
5Add the broth, cover and cook on low fire for 15 minutes.
6Voeg de room toe, in this case, the condensed milk and let this 5-8 minutes of boiling, so that the sauce thickens.
7Season with salt, and then, if necessary, at the time.