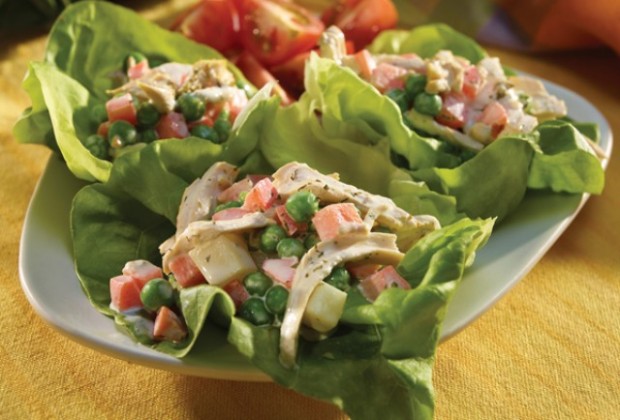 Directions
1In a saucepan, we do have enough water, a little salt and onion, bring to a boil and put to cook the potatoes into cubes.
2Then remove from the water using a slotted spoon and drain well.
3Explain to stop it in a bowl of ice water for cooking.
4In the same water we do the onion, the carrots into cubes, let them cook until tender, then drain well and remove the onion.
5In a large bowl or dish, place the grated or diced chicken, potatoes, carrots, asparagus (ground beef), the petit pois and boiled eggs, the latter can be placed on the end in order to prevent undo, or over the salad and can be chopped or sliced.
6Prepare a sauce with garlic, mustard, mayonnaise, vinegar, salt, pepper and sugar.
7Trying to spice up if necessary.
8Giet over salad, mix gently, place in the refrigerator.
9Serve cold.
Ingredients
In Front Of 12 up to 16 servings:
1 ½ to 2 kg chicken, cooked (cooked in a little water with salt to taste, chopped onion, chive, garlic parsley, etc.) to remove it from the broth and pull apart
1 / 2 pounds of carrots, shelled
1 kan pea (peas or sweet peas)
2 of 3 chopped hard-boiled eggs, sliced
2 cloves of garlic, pressed or grated