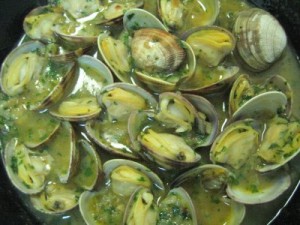 Directions
1Heat the oil in a pan and fry the garlic and onion until transparent.
2Then add the flour, brown lightly.
3Add the parsley, mussels and wine.
4Stir well with a wooden spoon.
5Season with salt and pepper.
6Cover the pan and cook for a few minutes to open mussels.
7Finally,, pour the sauce over the shells on a platter and serve immediately.