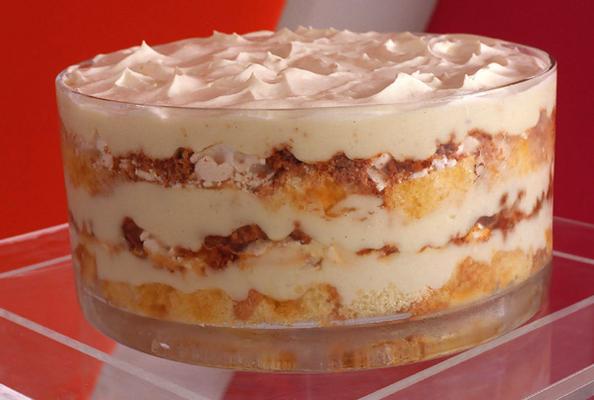 Directions
1Cut cake into thin slices and spread jam on each slice.
2Place in the bottom of the dish with jam to top.
3Sprinkle with sherry, cover and refrigerate.
4Make custard with milk, butter and sugar in a saucepan.
5Add vanilla.
6Soften the custard powder with a little cold water and add heated milk while stirring until thickened.
7Cool and pour over the slices of cake.
8Let stand for 2-3 hour.
9In the meantime, toast coconut and add the milk through a clean cloth.
10Pour the milk over the trifle and set another for 2 hours in the refrigerator.
11Beat the egg whites until stiff; gradually add sugar (1 tablespoon) increased until well blended.
12Carefully spoon the mixture on top and sprinkle with chopped nuts and serve.