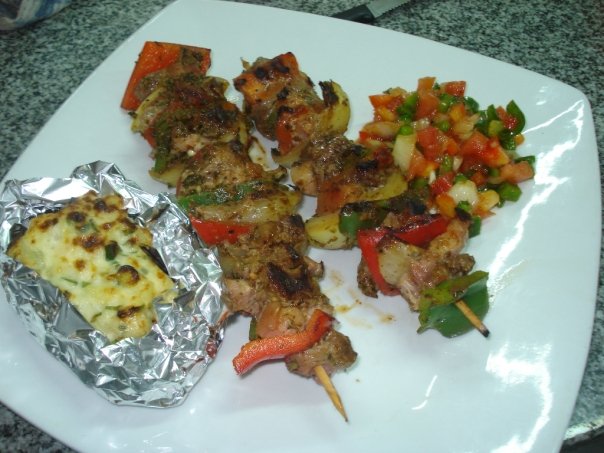 Directions
1The sauce we make in a bowl containing fresh chopped rosemary, fresh thyme also 6 finely chopped garlic cloves, olive oil, salt and freshly ground black pepper.
2Stir until well mixed.
3Then assemble the skewers, by 1 kg of pork, knows, diced not too small, diced 2 rode paprika's 2 green peppers provide pork and diced 1 kg diced mushrooms also.
4Making the skewers: alternately pork and vegetables.
5Kruidt all.
6Put them on the grill or an iron plate for cooking.
7You can serve with boiled zucchini and carrots in butter and fried green salad or mixed.